Media: oils, bronze powders, charcoal, pastel pencil, and oil crayon on handmade paper.
The drawings shown here are all from the past few years. Prices for original drawings range from $3,000 to $3,600. These (and most of the drawings shown on this website) are also available as archival inkjet prints (see Prints of original drawings).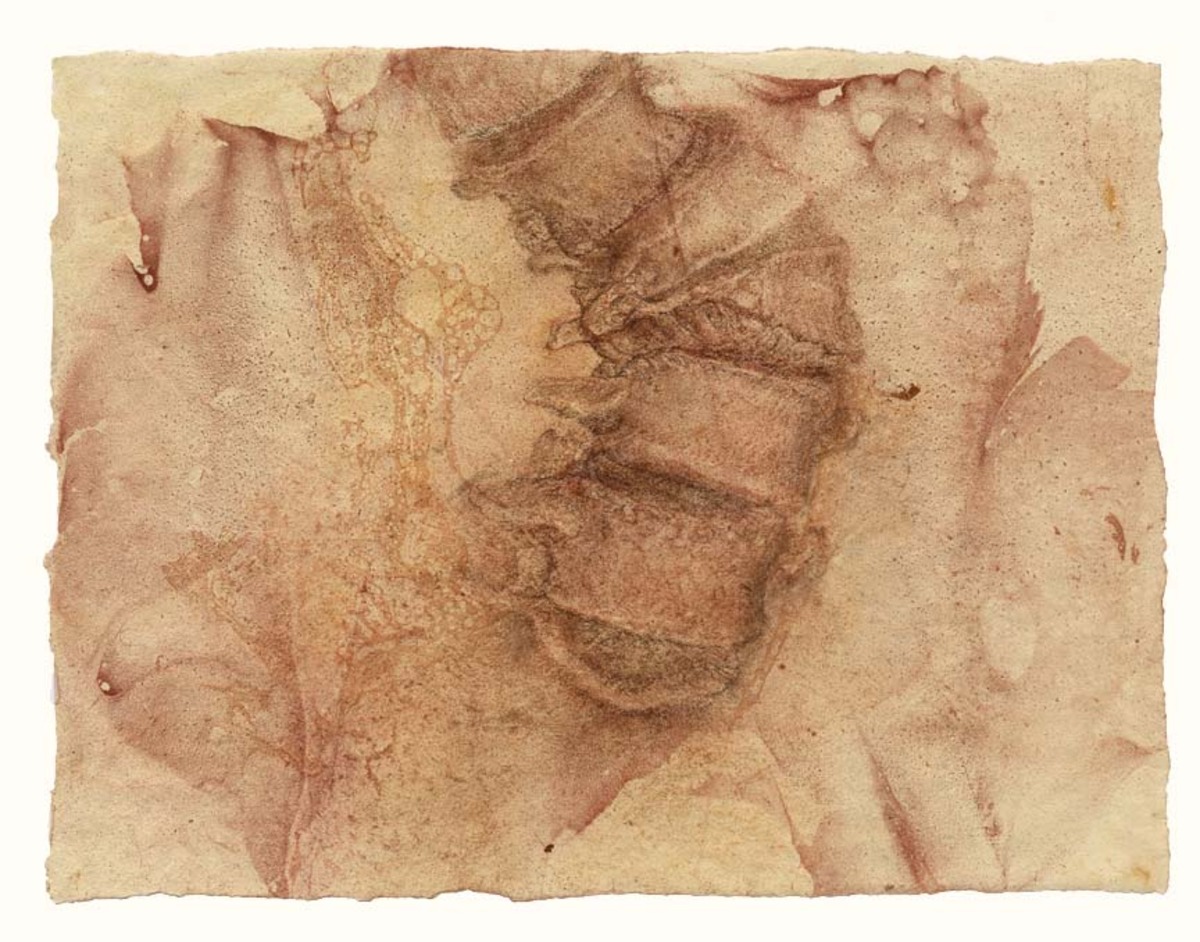 Lumbar vertebrae, anterior view (red), 8.5 x 11.25 in.
$3,200
Sacrum with emerging nerves, 11 x 6.5 in.
$3,200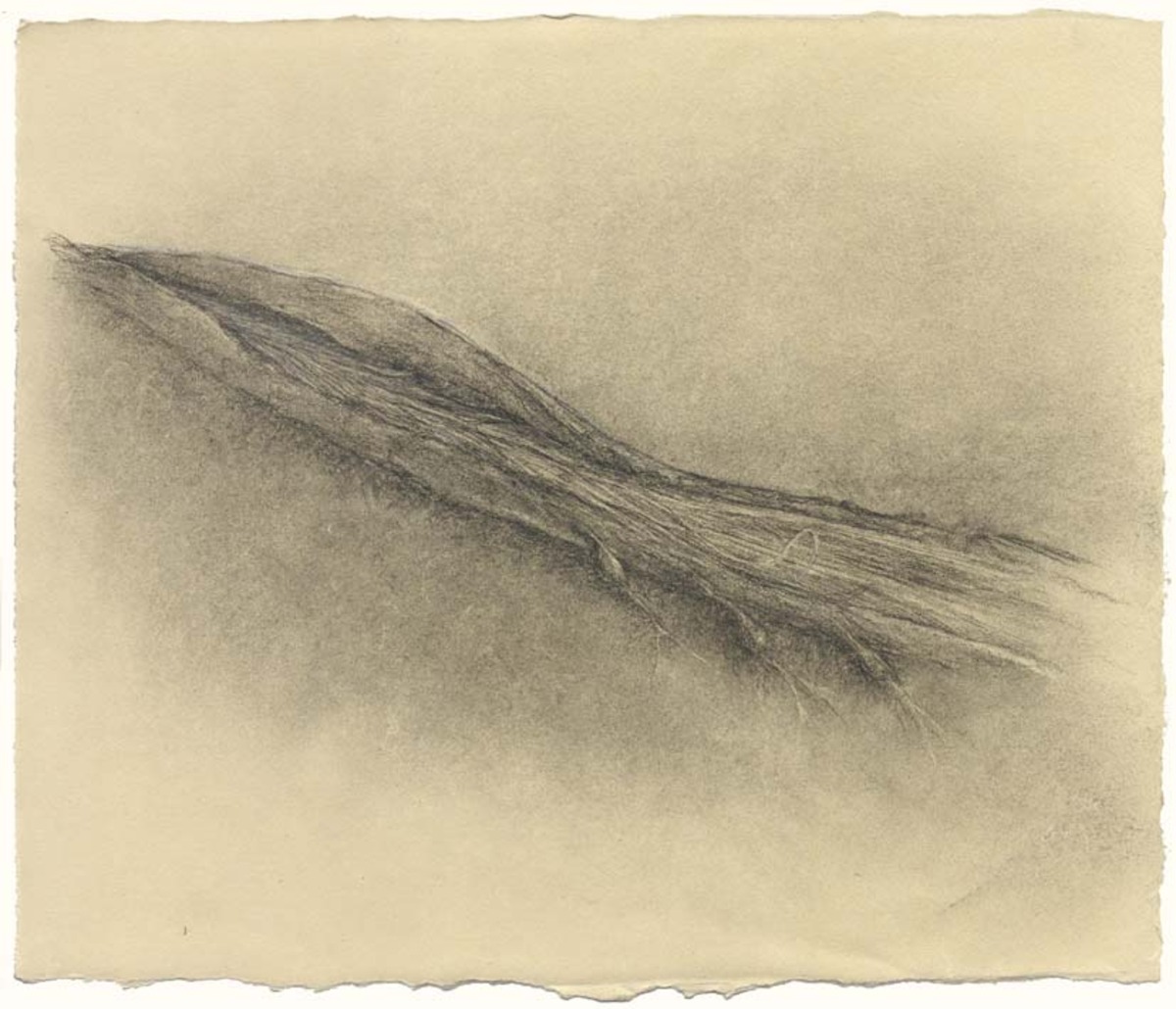 Spinal cord (cauda equina) with nerve roots, 9.75 x 11.25 in.
$3,200
Turning vertebrae with spinal nerves (red), 15 x 11 in. $3,600
Vertebrae from above, red-brown, 11 x 6.5 in. $3,200
2 vertebrae with spinal cord and nerves, 11 x 7.125 in. $3,200
Lumbar vertebrae (L3-4-5) with emerging nerves, 11 x 7.5 in. $3,200
Spinal nerve landscape (#1), 11 x 7.75 in. $3,200
Spinal nerve landscape (#3), 11 x 7.75 in. $3,200
Red-detailed nerve landscape, 11 x 9.25 in. $3,200
Small light yellow-brown nerve landscape, 7.5 x 5.75 in. $3,000
Gold-brown nerve landscape, 8 x 6 in. $3,000